Can I import a more extensive colour catalog ?
Do you mean shaders ?
If so yes, you can buy more shaders in Artlantis Media Store.
You can access it from Artlantis by clicking on the trolley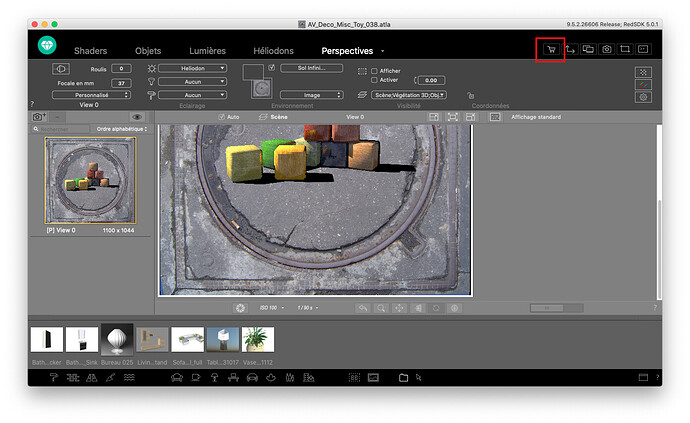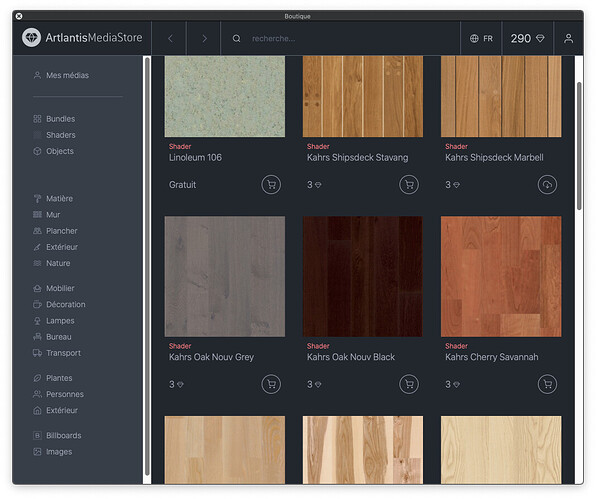 thanks for your reply.
I actually meant another colourpalette then the one currently in the software.
I wanted to us some ral colors that weren't displayed in the list, like for instance RAL 5014.
thank you for this response