Hello everyone


I share this opportunity, my first test with the new version 3.0.7
… my illusion in this case was to make a modern house in the countryside … I wanted to work with an exterior.
I think some details are missing, but the image, I like it; This new version is responding correctly


Project: In the countryside
Sketchup version: Sketchup 2017
Render Engine: Render IN 3 v3.0.7
Post-Production: PhostoScape
Rendering time: 39:42minutes
Size: 108 MB
Processor: I7
Memory: 10 GB
Video: NVIDIA GeForce GT 540M, 1GB
Operating System: Win. 7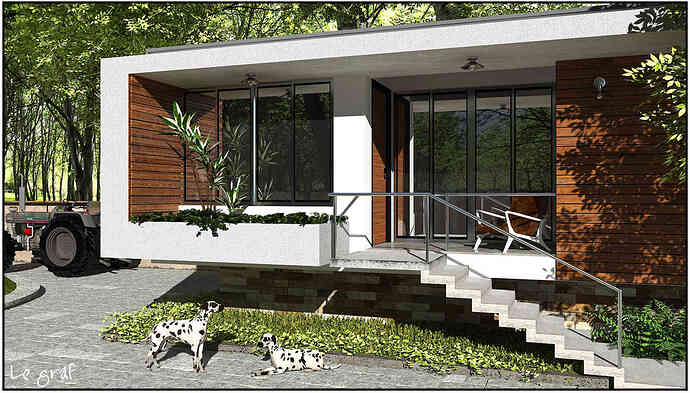 Regarding the time of rendering, I want to add that with an upper machine I estimate that the cooking should not be ready for 12 minutes.
Good, I continue with the test
… great engine, excellent



Opinions, well received

A hug
Pedro